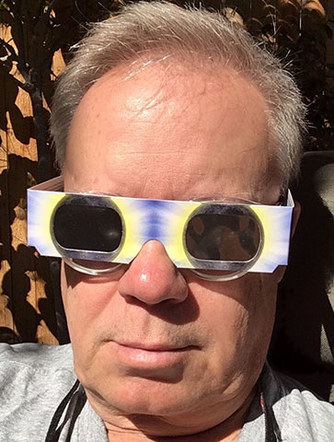 Looking at the sun
Thanks for visiting my Portfolio.
I can't remember a time in my life when I wasn't drawing or painting, so it seemed only natural that I gravitated towards a career as a graphic designer, art director and commercial illustrator.
My 30 years as a commercial illustrator and graphic designer has a big influence on the composition of my paintings. I work in a variety of media including watercolors and acrylic, but my favorite medium is oils. Oils allow me to achieve a more relaxed, impressionistic style.
I primarily paint from the photos that I take on a trips or hikes in the countryside. I also belong to the Plein Air Painters of Idaho, and I participate in the Eagle Plein Air Festival.
My studio is in Boise Idaho, I have won various regional awards and have been accepted in Paint America's top 100 'Paint the Parks' show, and Oil Painters of America's 29th annual national exhibition.
You can see my work in person at my studio in Boise, Idaho, the Gallery at Finer Frames in Eagle, Idaho, the Mountain House Gallery in McCall, Idaho, and the Sunflower Gallery in Sisters, Oregon.
Group or private painting classes can be set up by calling the artist at 208-989-1280, or email me at: markdavisart@gmail.com
I also do commissions from your photos or mine.
When I look at a landscape scene I first see the composition of the objects, then the leaves or branches with greens, yellows, blues, browns, oranges, and the bark with the oranges, grays, purples, grass with blues, greens, yellows, oranges, mountains of pale purple and blue, water reflecting the sky, the foliage, and the transparency to the bottom of rocks or sand. Artists train themselves to not just look at a scene but to see all the colors in the scene, and then try to paint it.